If you're looking for the best LED TV Repair Service in Gurgaon, look no further.
Our technicians are the best at what they do. We have been working together for more than 20 years, and we know how to fix any kind of problem. We've worked on all kinds of devices and appliances—and no challenge is too great!
We offer our Led TV Repair services at affordable prices, so you can get your device fixed without breaking the bank. We also have packages available if you need more than one service done at a time.
At Shiv Electronics – Led Tv Repair Company in Gurgaon, we are committed to providing the most reliable Tv repair services in Gurgaon to our customers. We understand that your LED TV is an important part of your home, and we want you to be able to use it without worrying about it breaking down. That's why we offer a wide range of services for TV repairs, including:
– #LedTvRepairingurgaon
– #Lcdtvrepairingurgaon
– #Ledtvrepair
If you need help with Led Tv repair services or installations, give us a call today!
If Your Finding Led TV Repair Service Conatct Us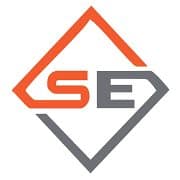 Company Name: Shiv Electronics – Led Tv Repair Company in Gurgaon
Phone No.: 7895093126
Address: Shop no. 6, Mohyal Colony, Sector 40, Gurugram, Haryana 122001